To search for any particular place name or phrase within this site, enter in the above box and click search

Last updated on 25th November 2017 - Recommended Reading
Previously updated on 17th December 2016 - Obituaries
My Interest
Aviation Archaeology | Ramsbury's Home Front | Ramsbury Airfield | 101st Airborne Division | Savernake Ammo Dump | 101st Artillery | The Great War
Mystery Corner | Membury Airfield | Normandy - some places of interest | Links Page | Obituaries | Recommended Reading | Aldbourne Stable Project


AVAILABLE NOW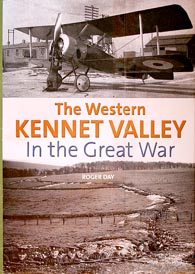 THE WESTERN KENNET VALLEY IN THE GREAT WAR
by Roger Day
'The Western Kennet Valley in the Great War' can be ordered from all good bookshops.
Also Available by the same author
SAVERNAKE AT WAR, a Wartime History of Savernake Forest 1940-1949
and
LOOK, DUCK & VANISH, a History of the 6th (Marlborough) Battalion, Wiltshire Home Guard 1940-1944

For more information or to order copies please click Recommended Reading
For up to the minute information please visit

Follow me on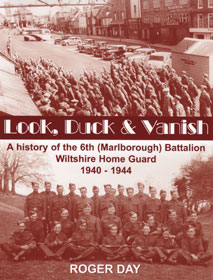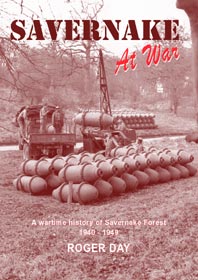 Savernake at War has been reprinted by popular demand and limited numbers are still available.
Copies of both books can be ordered via this website or purchased from the following bookshops:
Hungerford Bookshop, 24 High Street, Hungerford, Berkshire, RG17 ONF. Tel: 01488 683480
White Horse Bookshop, 136 High Street, Marlborough, Wiltshire, SN8 1HN. Tel: 01672 512071 / 513700
Waterstone's, 64 Northbrook Street, Newbury, Berkshire, RG14 1AE. Tel: 0843 290 8501
Devizes Books, Handel House, Sidmouth Street, Devizes, Wiltshire, SN10 1LD. Tel: 01380 725944
For more details see Recommended Reading
This site is best viewed using a 1024 x 768 screen resolution on IE4 or higher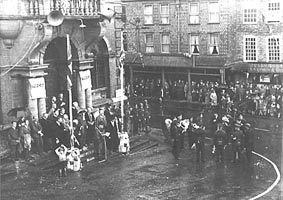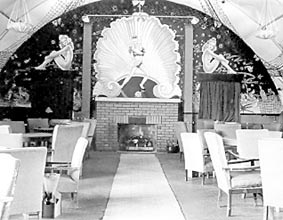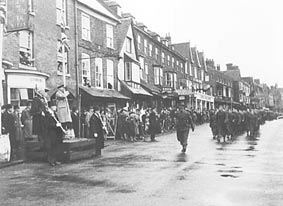 This website is devoted to the village of Ramsbury, it's airfield and the surrounding area during the First and Second World Wars.
The ancient village of Ramsbury nestles in the north east corner of Wiltshire beside the clear waters of the River Kennet. For centuries cattle have grazed the lush green water meadows, sheep have wandered on the high downs surrounding the village, and in the fields between man has tilled the soil. Until as recently as 1986 the main focal point was an old elm tree, which had reputedly stood in the Square for nearly three hundred years. There is however evidence that a community had existed here for more than a thousand years before the tree took root. Throughout history the village has sent its share of young sons to fight the nation's wars in far off places; the memorial in the High Street records that 65 local men lost their lives in the 1914-1918 conflict. But this was a quiet, pastoral place, where for the most part, lives were ordered and little excitement ever intruded.

The Industrial Revolution passed Ramsbury by and neither the canal nor railway scarred the village or its surroundings. Even twenty years after the First World War horse drawn vehicles were still an essential part of every day life. The population, over 2,000 at one time, had by the late 1930s dropped to around 1,500. Everybody seemed to know each other's business in this well established, close-knit Wiltshire village.

On Sunday, 3rd September 1939, this rural idyll was rudely shattered when people in towns and villages all over the country heard the news which would change the course of their lives. On that day those near a radio heard the Prime Minister, Neville Chamberlain, solemnly announce that Britain was at war with Germany.

It was the start of six years of blackouts, rationing, air-raid warnings, of loved ones being sent away and of the intensifying of community spirit which always seems to develop in times of trouble. The arrival of the Americans was for some the only bright spot in an otherwise miserable war.

On the following pages, with the help of period photographs, I have tried to show some of the events that occurred in this tiny corner of Britain during that traumatic period.
E-mail: roger@ramsburyatwar.com
77 Chilton Way, Hungerford, Berkshire. RG17 0JF. England. - Phone: 01488 682377
My Interest
Aviation Archaeology | Ramsbury's Home Front | Ramsbury Airfield | 101st Airborne Division | Savernake Ammo Dump | 101st Artillery | The Great War
Mystery Corner | Membury Airfield | Normandy - some places of interest | Links Page | Obituaries | Recommended Reading | Aldbourne Stable Project

© Copyright 2014 Roger Day
| | | |
| --- | --- | --- |
| | | This site is part of the Wiltshire Ring network |